1OO% reunionese
digital
solution
since 2OO1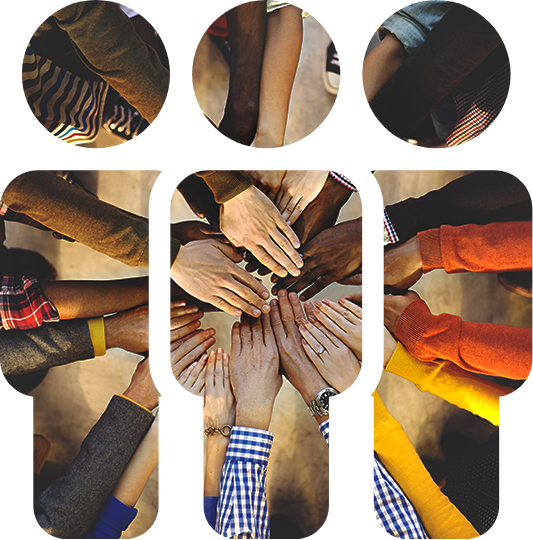 Our identity
RDTRONIC is a 1OO% reunionese company, created in 2001:

.capital and shareholders
.engineers, technicians, salespeople, administrative staff
.data stored in Reunion Island's Data-centers

RDTRONIC, a computer and electronic engineering company specializing, at its creation, in the development of satellite navigation, geolocation and cartographic applications.
The Research & Development (R&D) team is made up of engineers and developers who devote 75% of their time to software engineering, mainly focused on geolocation and road navigation. The R&D department is co-directed by the Managing Director and the R&D Project Manager. Between them, they have more than 15 years of experience in the development of embedded solutions and geolocation.
Our jobs
Capitalizing on the wealth of its team of engineers, technicians and salespeople RDTRONIC has gradually structured itself around three (3) areas of activity:

.GEO-MOBILITY, fleet and travel management solutions
.DATA-MANAGEMENT, collaborative document management solutions. Master and enhance useful data as digital resources
.DIGITAL ENGINEERING, development of innovative integrated solutions

RDTRONIC, certified

integrator, offers a complete suite of professional modules, covering all business needs, all perfectly integrated into its internal processes.
R&D is at the heart of our DNA
Following the abolition of satellite jamming by the USA in 2001, RDTRONIC positioned itself among the first European companies by creating its own system of road geolocation and GPS positioning.

Like the biggest players in the market (TOM-TOM, Garmin, Mio, etc.), RDTRONIC positioned itself in 2001 as a builder of applications and solutions, with real experience, applied to the territory of Reunion Island.

This is how RDTRONIC became the leader in the local market. RDTRONIC is cited as the leading provider of geolocation and GPS navigation in the French overseas departments and territories.

In 2013, RDTRONIC took part in a collaborative project labeled by the QUALITROPIC competitiveness cluster and co-financed by Europe and the Réunion Region, under the measure "Innovation and Technology Transfer Center for the Competitiveness of Companies" . As an organization carrying out R&D work on behalf of companies, RDTRONIC holds a CIR (Research Tax Credit) approval, which is issued by the Ministry of Higher Education and Research (MESR).

ARMADA® is the solution to optimize the fleet management of your vehicles, both in monitoring your activities and in the electronic management of the vehicle logbook.

1999 - Creation of Reunion Island's map Three engineers from Reunion are developing electronic calculators with GPS technology in order to record all of Reunion's vehicular and road lanes. RDTRONIC is the first and only private company to have a vector map of Reunion Island.

2001 - Creation of RDTRONIC The three engineers create the company RDTRONIC and sign their first contract. Three years later, the company created its first job and launched the marketing of its geolocation services to businesses in Reunion Island.

2006 - Launch of GPS navigation The company is structured. It markets products and services in its own name. RDTRONIC launches GPS navigation in Reunion Island and makes itself known to the general public. It reinforces its notoriety among professionals.

2007 - Leadership ! RDTRONIC is the leader in its market by offering solutions that combine cartography and geolocation technologies.

2008 - Know-how and export RDTRONIC created the vector map of Mayotte. RDTRONIC deploys its platform and its Fleet Management solution in Mayotte. The ARMADA® geolocation platform is operated in the West Indies and mainland France.

2011 - Teams' strengthening RDTRONIC has 9 employees and 3 salespeople. It moves into the ALTEA business center (97438 Sainte Marie). Our areas of expertise are data processing, real-time database management, on-board electronics, complex systems integration and mapping.

2014 - Release of the iCarnet® solution RDTRONIC delivers the first version of the electronic iCarnet solution, iCarnet®. At the same time, RDTRONIC is deploying version 4 of the ARMADA® geolocation platform to its customers

2015 - RDTRONIC diversifies its activities which are now segmented into 3 business lines: .Geo-mobility
.Data Management
.Digital Engineering
RDTRONIC delivers version 4.17 of the ARMADA® geolocation platform.

2018 - Consumer Solutions Anxious to deploy ever more innovative solutions and meeting the expectations of the population of Reunion Island, RDTRONIC now offers solutions for the general public such as "motorcycle anti-theft" and secure solutions for the elderly, athletes or animals.

2019 - ARMADA5® RDTRONIC optimizes the management of delivery teams thanks to its "Logistics®" route management solution on ARMADA5®.

2020 - The merger RDTRONIC merges 2 business lines by linking fleet management with ARMADA® and parking management with

.

From 1999 to today, we are offering dedicated solutions, adapting, responding to specific needs thanks to the know-how of an entire team.
La R&D is at the heart
of our DNA
Save time, save customers, be more profitable ... These are many wishes made true by RDTRONIC engineering.